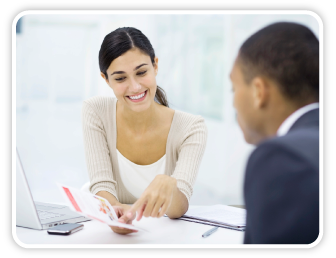 Successful campaigns will employ a dynamic collaboration of different points of contact between an organization and their target audience. Timing, message, delivery, and exposure options all need to be carefully coordinated to work together toward the goal(s) of a particular campaign mission. In no way does the TMN business model work more effectively to orchestrate a client's efforts than in the crafting of a cross media campaign. Connecting with a consistent but dynamic series of messages through multiple media vehicles is proven to achieve response goals over a single point of contact.
Media Relations Services: Our award-winning media relations team includes former journalists, seasoned communications specialists, multicultural/multilingual broadcasters and new media experts who are skilled at far more than simply informing the public. They educate and forge relationships with media outlets that result in effective media coverage through an expanding and extensive database of media sources and resources. Messages are distributed nationally, regionally, or locally, targeting specialty news beats covering specific industry or subject areas in TV, social media, and radio platforms.
Web, Social and Digital Media: Communicating effectively in today's technology-driven market requires many of our clients to pursue out-of-the box online solutions and remain current in the expanding technologies of related new media. Websites must be kept relevant and offer a dynamic and reciprocal exchange of information. Producing goal-oriented web communications, internet campaigns, social media, and innovative new media is our passion! Whether your ambition is digital product design, data collection, information-driven e-commerce, or web-oriented brand expansion, we have the expertise to help define the media need; we then tailor the product to the client and audience accordingly. Constantly investing into emerging markets and technologies, TMN offers a range of corporate and 508-compliant services to develop new and social media strategies in multiple platforms and app environments.
Media Buy Planning and Placement: TMN's media planning services allow our clients to appropriately and successfully allocate their media buying dollars to maximize audience reach, frequency, and penetration. Our media buying team has placed millions of dollars in buys for Federal and local governments and has close relationships with major broadcasters and media placement services in both English and Spanish-language markets. This allows us to leverage cost effective buys for broadcast, outdoor, transit, Internet, and non-traditional advertising such as mobile, kiosk, and other innovative forms of advertising.
Print, Publications, Exhibits and Displays: The success of tangible media is the direct result of how the message contained within is formed, combined with the implementation (or distribution) options employed. Choosing the right environment for the exchange of information is essential, but once chosen, the tangible media needs to fit seamlessly into that environment. Ease of absorption is affected by these closely collaborative set of factors. Outdoor advertising demands quick and effective exchanges of information. Publications must provide scannable appeal in order to invite the viewer to commit to reading larger volumes of information. Reports need to translate complex sets of information into an easy to absorb manner. Exhibits and displays should offer an "out of place" experience to draw in passersby. All print media—from newsletters to fotonovelas , brochures to ads—have unique characteristics and opportunities that are well understood by the marketing designers at TMN; characteristics that are directly affected by the environment in which they are relayed. That's why while most firms consider distribution plans near the end of a print campaign, we know the importance of determining distribution options first to better guide media and message decisions.
Cross Media Campaign Development