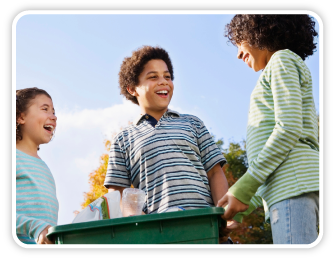 At TMN, we don't just contact organizations, we connect with them. We believe that forging relationships that are mutually beneficial is key to any successful campaign.
When planned well and executed thoughtfully, community outreach proves to be an essential piece of a social marketing campaign. Complementary results translate into engaging and educating partners, and easy dissemination of information to target audiences. It's rewarding, and can be instrumental in bridging connections with the messenger and those most in need.
Effective community outreach partnerships are a critical aspect of reaching diverse communities and raising awareness. While mass media is effective for large-scale distribution, messages will resonate better with minority communities when coming from trusted sources. That's why we've built thousands of relationships over the years that have been key to the development of results-oriented campaigns. We have the resources needed to connect with those most in need by employing receptive platforms to communicate with and through.
Currently, TMN's community partners include more than 6,000 resources throughout the United States. These community organizations, family centers, strategically located health centers, associations, churches, and civil rights organizations provide our clients with targeted connections for the implementation of outreach, training, awareness, and assistance efforts on both the local and national levels.
Community Outreach