Clearinghouse Services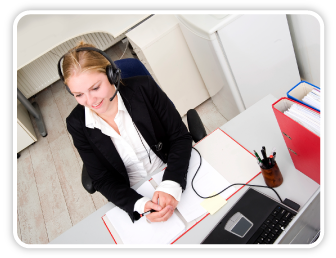 A clearinghouse connects people with informational needs to the resources—data, information, referrals, services and materials—required to meet those needs.
The dedicated clearinghouse services team at TMN offers full-spectrum solutions to meet the clearinghouse and resource management needs of our government clients. By providing collection development services, inventory management, call center operations, order processing, and materials distribution, we keep information available and flowing to our client's constituents. Dedicated to the entire process of information exchange, we can also offer in-house expertise in areas that others cannot. With available services such as field testing and research, coordinated website development and maintenance, publications development, translation services, community outreach, mailing list maintenance, database management, project management and event staffing, your informational exchange will remain both fluid and in-demand.
TMN's business model helps us to develop a comprehensive approach to our client's clearinghouse goals and objectives. Through it, the target audience is more appropriately defined, as are their particular informational needs. With this knowledge we develop information infrastructures that ensure the delivery of useful and sustainable products and services to clearinghouse users, consumers, and professionals.
The TMN clearinghouse team is a forward-thinking group of experienced professionals with particular expertise in regard to digital media and emerging trends and technologies. As such, they are able to provide a range of innovative and affordable clearinghouse solutions. With an experienced clearinghouse team, coordinated use of resources, and proven methods in defining and reaching our target audiences, we don't simply sustain a client's informational needs, but can improve upon demand and delivery.