Do you want to advertise on social media to new or existing consumers?
One of the main reasons most business don't advertise on social media is cost. The dollars start to pile up when you start advertising on multiple platforms. Instagram, LinkedIn, Facebook, and Twitter just a few. Yet all let you deliver ads to real customers.
In this editorial, you'll learn how you can use three prevalent social media networks to reach custom audiences with your content.
Facebook Advertising
Facebook's has a Custom Audiences feature that allows businesses to upload their email lists and generate saved audiences for digital ad campaigns and promotions. This type of ad targeting (in grouping with others) lets you retarget individuals, remind them about your brand, service, store offers, holiday sales, or exclusive sales for users who subscribed to your email but not brought anything.
To build a custom targeted audience, go to your business page Facebook Ads Manager and click on the Create Campaign button. Pick an objective (not Reach People Near Your Business). In the Audience box, select the Create New tab. (Be sure to uncheck the Prefill with options from your last ad set box.) Then, select the Create New dropdown menu below the Custom Audiences box and pick Custom Audience. In the box that opens, select Customer List and then Upload a File.
One good use of custom audience ads is to boost email subscribers to your business page. Although numerous subscribers may already be your fans, there are likely some who have not engaged with your brand on social media.
Another brilliant idea is to use your email list to create what they call a "lookalike audience", which helps you find individuals who are related to your email subscribers. In this way, you can cultivate your company's email list to include more capable prospects.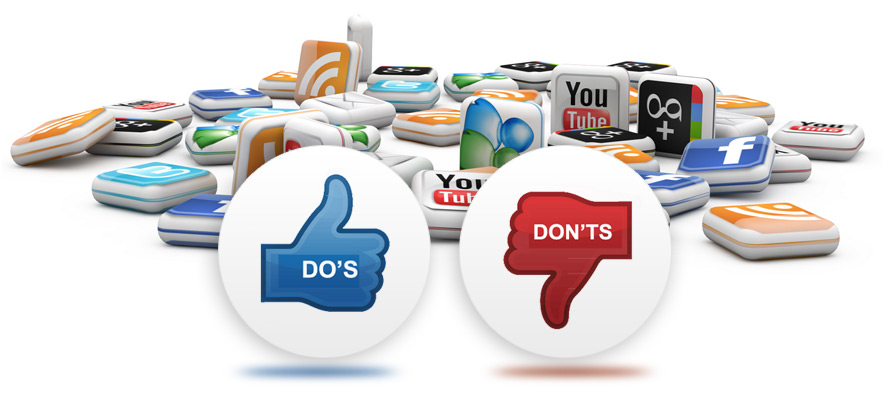 Integrate Your Marketing Channels
If we had only one tip to give you, this would be the best one: combine all the best of digital marketing.
You should be doing SEO, social media, digital advertising, email marketing, Google remarketing ads and a host of others. Once you can gather this concept then you're doing the best of everything marketing in the digital world.
You're raising brand awareness for new business via social media and digital advertising, you're receiving the low-hanging fruit of buying-intent keywords through Google, and you're making sure that folks who've been to your website keep seeing you.
Recognize Your Desired Outcomes
When we talk about what some of the best things you can do in social media marketing we have to begin with trying to achieve "desired outcomes."
Before you just go hopping into one digital platform or another, envision what it would require you're your company wants to get out of social media, SEO, advertising etc.
One key point to understand upfront is that not all social media marketing efforts are the same. There are some vast differences in methods, and therefore outcomes. The five smart approaches that we recommend are:
Brand preservation—monitor your digital and social channels, be current and respond when appropriate, and perhaps engage with people once in a while. (No, really, do it!)
Community constructing—whether it's internal supporters, external events, promotions or brand ambassadors. The bottom line is, you want groups of people who share the original passions of your brand. The marketing objective is to join and nurture community around your brand.
Social influencer outreach—find and engage the individuals who are influential in your industry and around your passion points.
Reputation management and growth—develop thought leadership or positive reputation.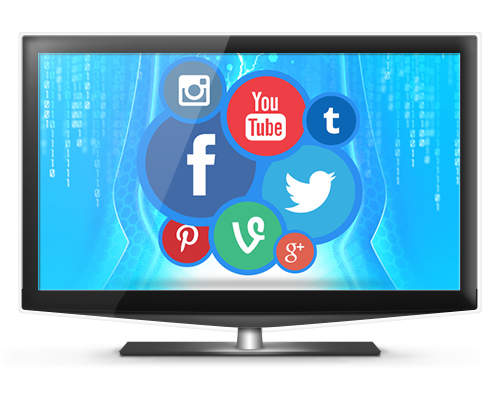 Craft a Systematic Method
To be fruitful in leveraging social media marketing for growing your brand, you have to form a systematic method to building your network and your business.
Build a system that is dedicated on high-impact social media activities while spending the slightest amount of time possible permits you to be a reliable and efficient brand. Dependability builds trust and productivity lowers your digital marketing costs.
Many individuals don't realize how significant stability is in the digital marketing world. Just by staying in the forefront of your digital community, you will strengthen your brand messaging again and again. This is how you build loyalty within your digital community (your brand and marketing message must be brilliant, useful and insightful). Also, by being more resourceful with your digital marketing, you will save on time and money.
So many companies think about the end game of producing high quality leads and sales, while many others think about analytics and the metrics of engagement.
What it all boils down to is getting users to stop and say "Hmm, that's attention-grabbing."